A fully-collaborative effort involving a videographer, actors, designers, two directors, and a project manager which resulted in our best year yet. Below are the pieces I was tasked to design and build.
Responsive, clean, inspirational, resourceful. Features a powerful full-screen landing image, inspirational parallax images, direct event links using iCal and Google Cal APIs, social shareables, and a link to directions on Google Maps.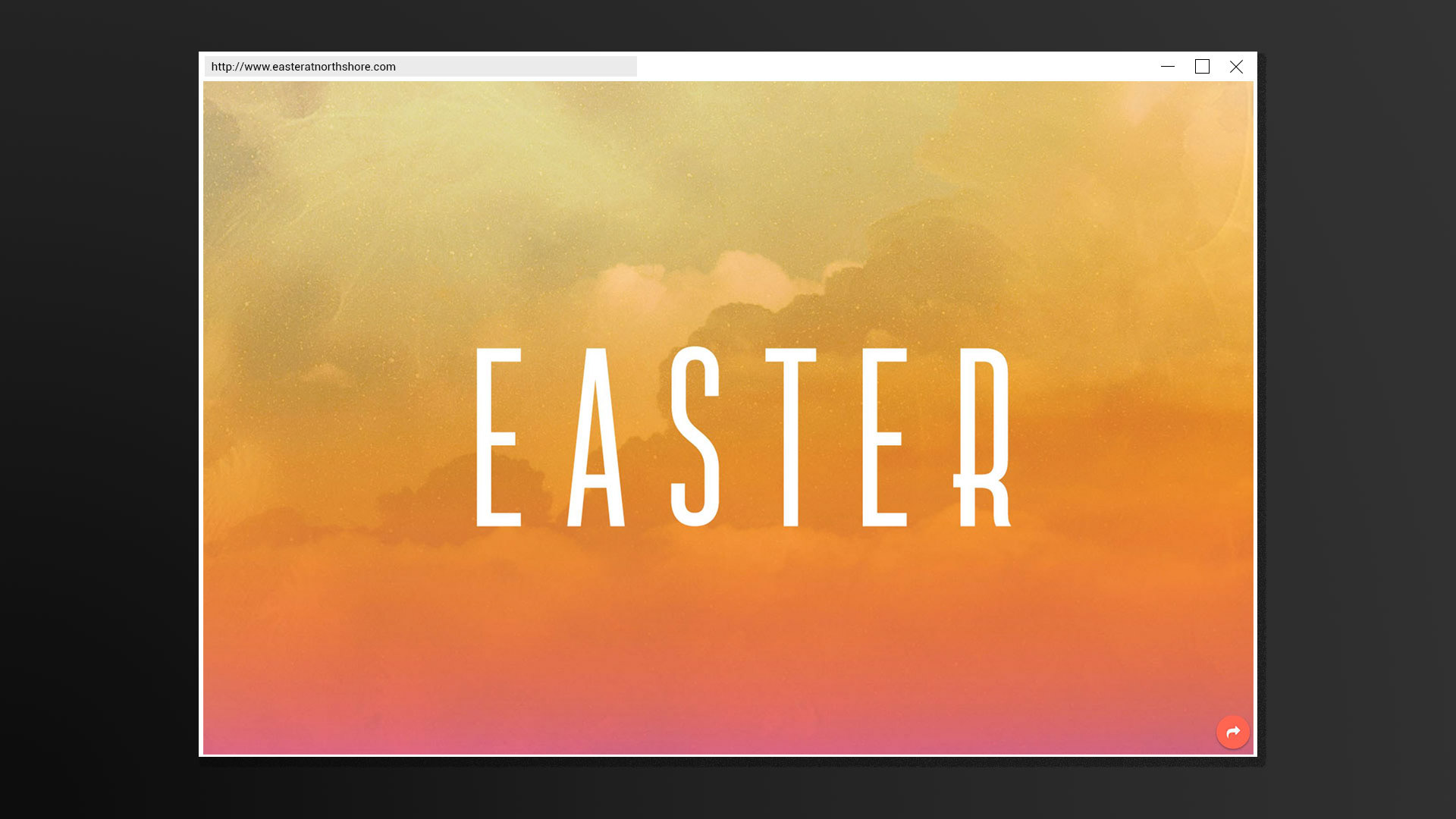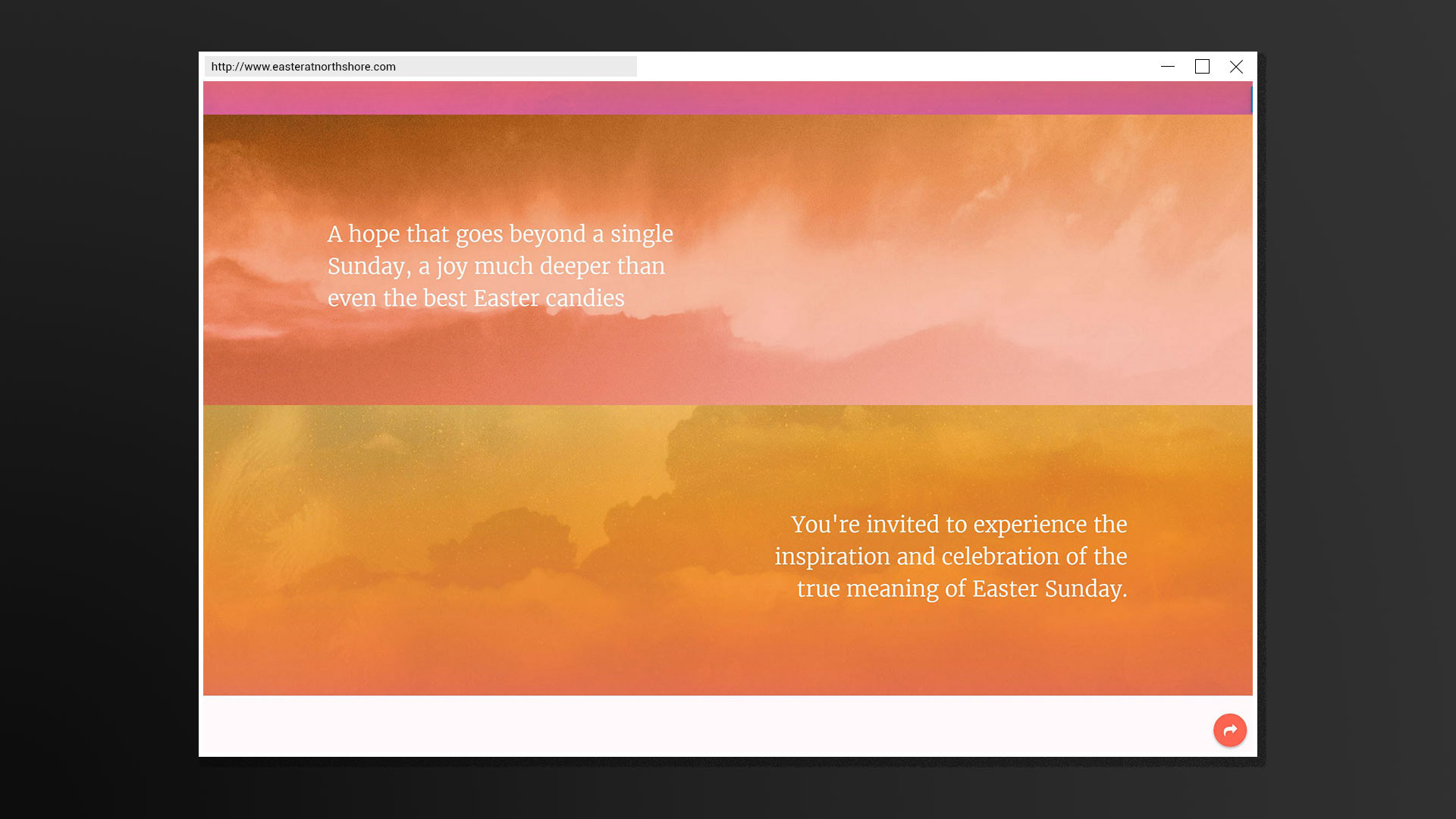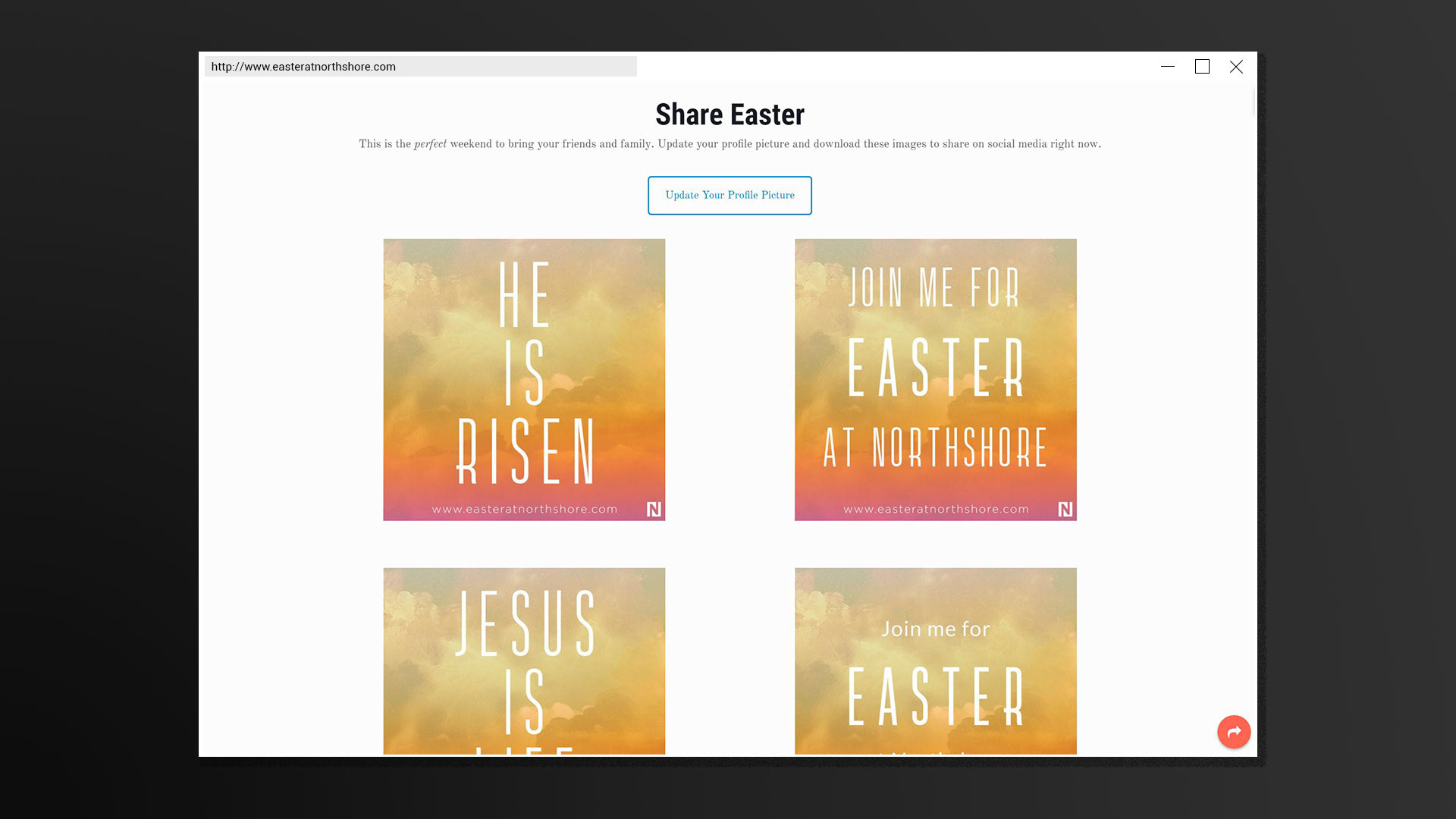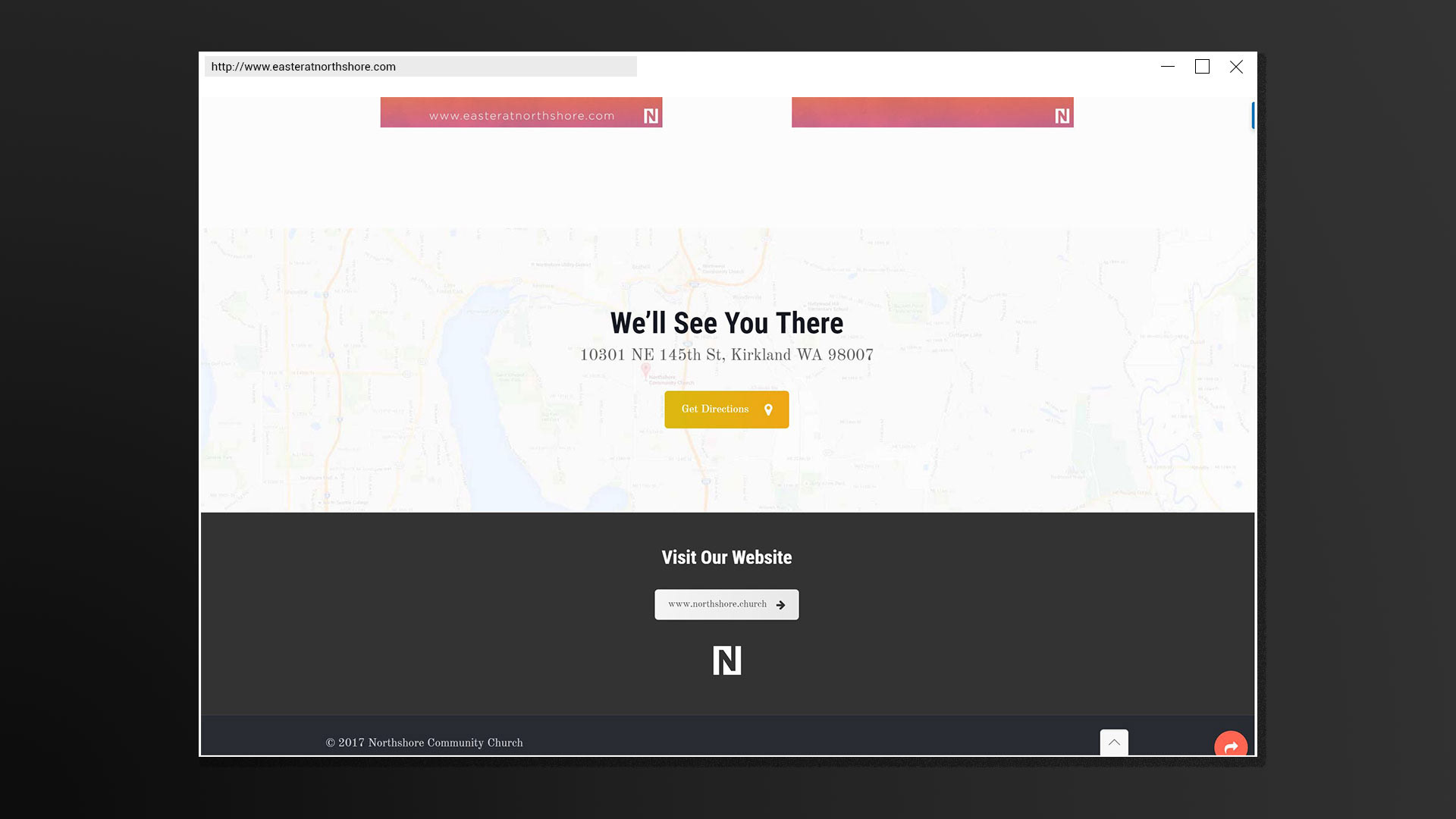 I designed the slides for both the Good Friday and Easter Sunday. I worked one-on-one with the stage tech production team to maximize stage lighting while retaining readability from all audience angles.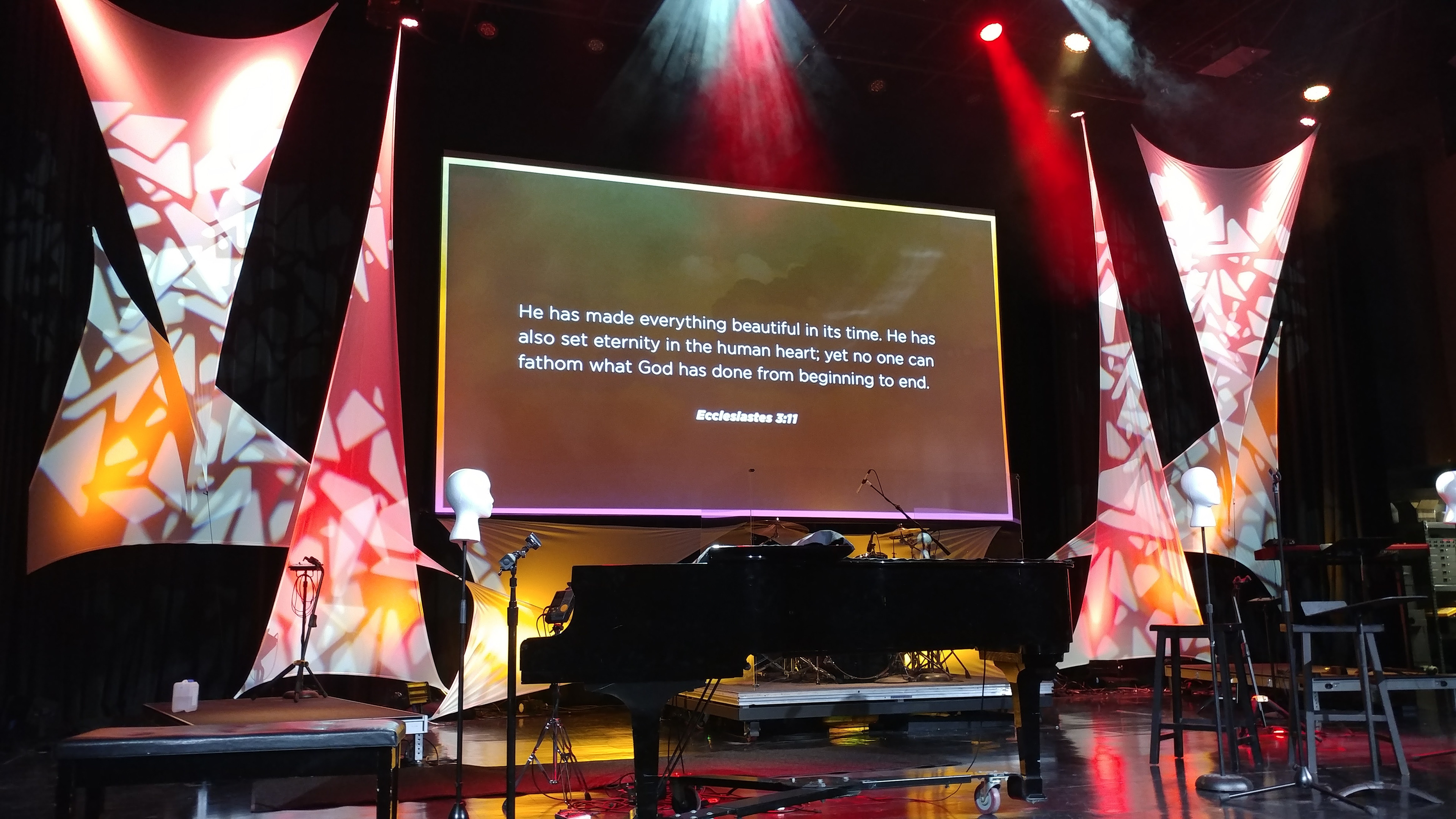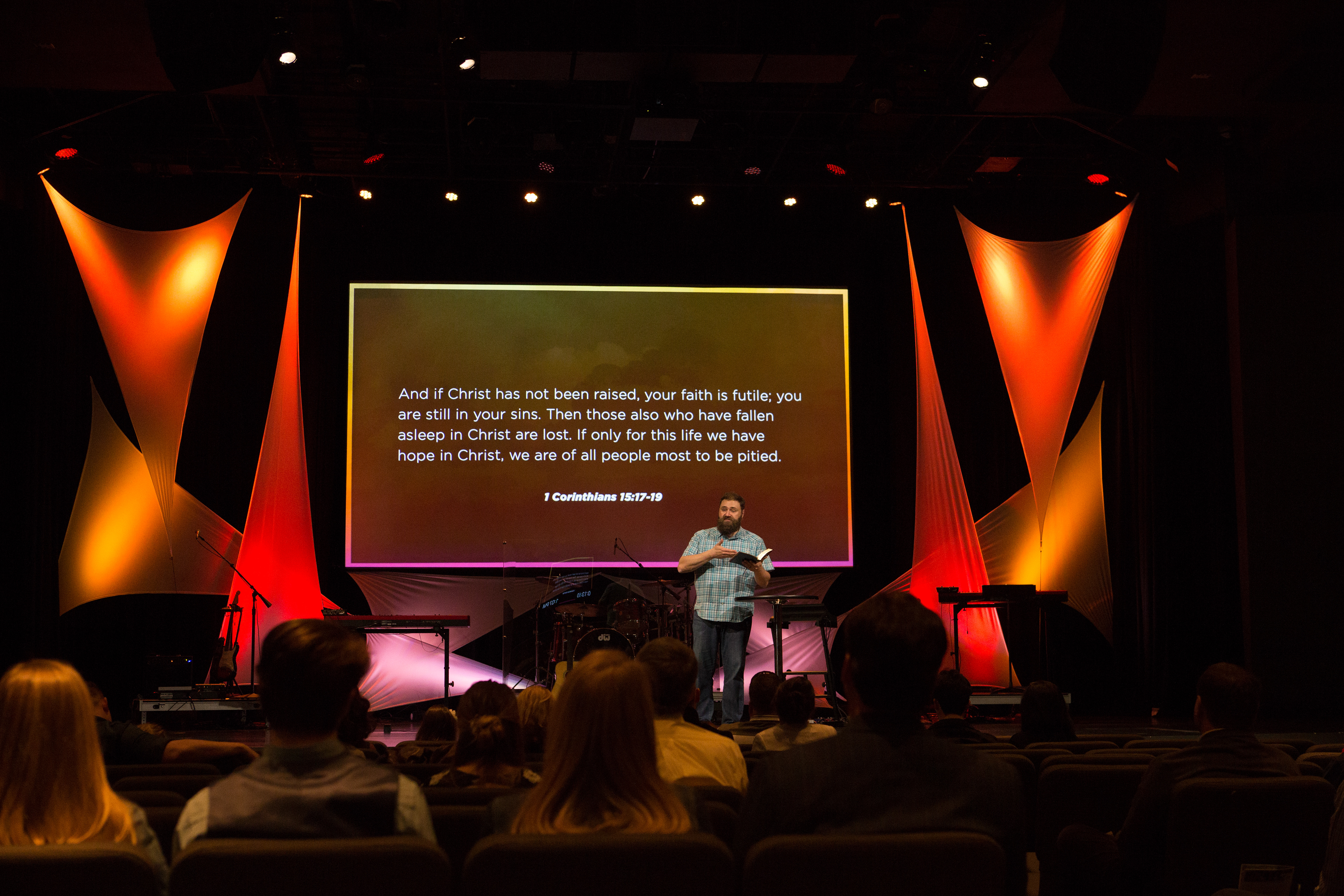 Lastly, I customized our weekly printed program to capture the emotion and creative vision of Northshore for the many new guests that would attend. I updated the type selections, cleaned up the document elements, and tightened up the layout grid that resulted in a highly-readable piece that was clear yet beautiful.